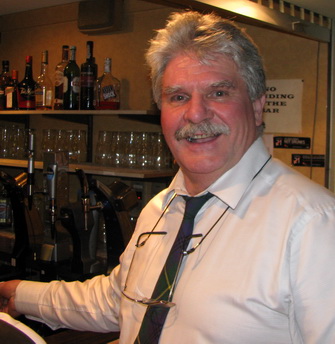 –
Originally from Edinburgh, Alan was first mentioned in Toast List/Programme in 1998 when, attending as a Guest, he sang as part of the harmony.
He became a member of 'Let it Blaw' in 1999 at which time he stayed in Epsom. When his employment prevented him attending several successive Suppers, he asked that he be removed from the Membership List to allow someone else to have the place. It was agreed by the Committee that his name would be held on the Waiting List until such time as was able to return and join us. His membership resumed in 2007 when he moved back north and became a resident of Balerno.
Alan is well known for his powerful singing voice, and his rendition of "Now Westlin Winds" is almost legendary. Click Now Westlin Winds to see Alan performing this Burns classic at the 18th International Folk Song and Ballad Seminar, Inishowen, Co. Donegal in March 2007. It was part of the 'Inishowen Song Project', a collaboration between the 'Inishowen Traditional Singers' Circle' and the 'Irish Traditional Music Archive.'
For many years Alan has been one of the BIG voices in Scottish traditional music. Click on Star of the Bar to hear his take on a side of life in Edinburgh you may be familiar with.
–