This page is for you, the Members of Let it Blaw.
If you wish consideration of material's suitability for inclusion on this page, please make contact by email to webmaster@letitblaw.org including Text and Photographs. The Committee of the Balerno Burns Club reserve the right to edit all content.
———–
Recording Stars of the future ?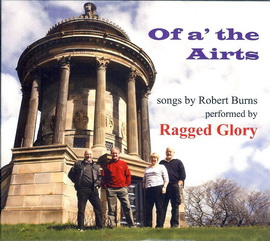 The folk group "Ragged Glory" consists of Let it Blaw members Jim Weatherston, Charlie Milne QPM and George Archibald together with Jim's wife May. They recently recorded a CD of Burns songs. The charts await !
———–
Wreath Laying at the Scottish National Portrait Gallery 2013
Past President Jim Weatherston represented Let it Blaw at the annual Wreath-Laying Ceremony at the Scottish National Portrait Galery when most of the Club Members were recovering from our annual supper. Also present was Edinburgh's Lord Provost, but it's not recorded whether he gave the Company a song or poem or not…….. unlike our Jim !
———–
Pentland Art Club
In 2012 Let it Blaw were sponsors of 'Pentland Art Club's' 2b pencil competition. Jack McCaig snr. and Ken McDonald were appointed judges.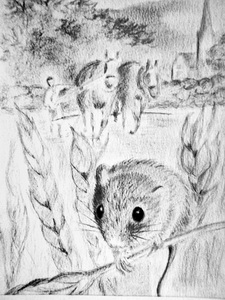 This work by Ron Grigor was the winner and a prize of £ 50 was presented to Ron at the art club's annual show.
———–
Burns in auld Edinburgh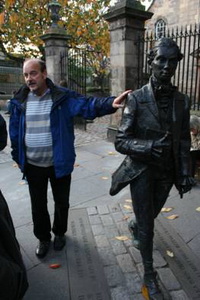 Our Club Member Charlie Milne QPM conducts Guided Tours in Edinburgh's historic Old Town visiting places of relevance to Burns' time in the City. Some of his Cronies from Let it Blaw joined him to see what it was all about. Click on the link below to visit some of the highlights of the Tour Burns and Auld Edinburgh (a walk through Edinburgh with Charlie Milne)
———–
EDBCA Adult Verse Competition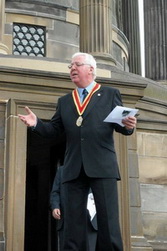 The Edinburgh District Burns Club Association, of which Let it Blaw has long been a member,have supported childrens' competitions in Edinburgh area schools for many years. Our Club Members, especially those involved in the judging of our local competitions, are delighted at the huge success of Balerno's Dean Park Primary School pupils year after year.
The EDBCA have now held their first ever competition for Adults Click on the link below to see a photographic record of the day EDBCA Holds first ever adult burns verse competition
———–
Masonic Ceremony in Edinburgh
And now one for those Members of Let it Blaw with Masonic interests. Those of us without Masonic connections will learn something new.
.
The Provincial Grand Lodge of Edinburgh extended an invitation to the Edinburgh District BurnsClubs Association to attend the Ancient Rite of Consecrating the Foundation Stone of the newly restored Burns Monument on 27th March 2010. Click on the following link for a photographic record of the day : Ancient Masonic Rite of Consecration
———–
Absent without Leave
In January 2011, there was a major clash of fixtures when, on the day of Let it Blaw, our local Currie Rugby Club had been drawn to play Leinster in the "British and Irish Cup". It was the first season the Club had played in a tournament above the level of the Scottish league system, and those joint members of both Let it Blaw and Currie RFC had a difficult decision to make.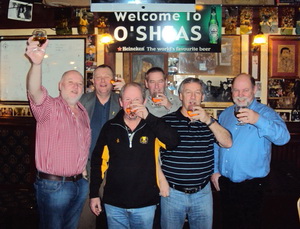 L to R: Alex Hood, Neil Johnstone, Max Downie, Digger Donaldson, Martin Glendinning and Sandy Hamilton pay their respects
Working on the assumption that Let it Blaw would continue annually, and that they might never see such a game for Currie RFC again, they headed for Dublin. However, due respect was paid to tradition; At 6.30pm as Ken McDonald was taking to his feet at Let it Blaw,
Up then cronies ane and a'
And drink the Toast;
Let it Blaw
rang out aloud around Kitty O'Shea's pub on the banks of the Liffey much to the alarm of one or two local worthies. The barmaid, apologising for the absence of any 'real' whisky worth drinking (they only had 'Haig'), used a large 'wine measure' to serve "Black Bush" Irish Whisky, and six colossal drams were duly dispatched to a better place.
RETURN to the Top